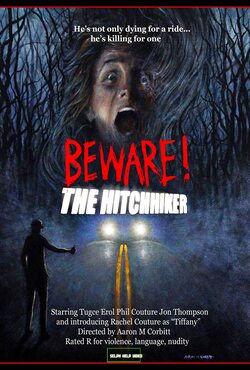 »INFORMAÇÕES«
Título Traduzido: Beware The Hitchhiker
Titulo Original: Beware The Hitchhiker
IMDb: –/10
Lançamento: 2022
Gênero: Terror
Formato: MKV
Qualidade: WEB-DL 1080p
Idioma: Português / Inglês
Legenda: Português
Tamanho: 821 MB
Duração: 43 Min.
Qualidade do Áudio: 10
Qualidade de Vídeo: 10
Servidor: Torrent
SINOPSE: Uma viagem solo espontânea dá uma terrível virada à esquerda para o pior quando Lucy (Tugce Erol) encontra o misterioso Mochileiro (Phil Couture) e sua vida é completamente virada de cabeça para baixo. Sanidade é testada, sangue é derramado e coragem é obliterada nesta comédia de terror surreal dirigida por Aaron M Corbitt.
Beware The Hitchhiker Torrent (2022) Dublado / Legendado WEB-DL 1080p – Download
---
:: DUBLADO NÃO OFICIAL ::
---
:: LEGENDADO ::