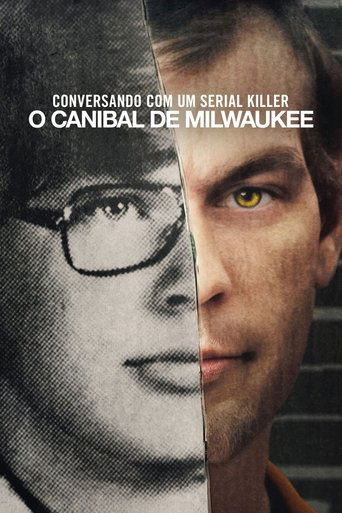 »INFORMAÇÕES«
Título Traduzido: Conversando com um Serial Killer: O Canibal de Milwaukee
Título Original: Conversations with a Killer: The Jeffrey Dahmer Tapes
IMDb: –/10
Gênero: Documentário
Lançamento: 2022
Qualidade: WEB-DL 1080p
Áudio: Português, Inglês
Legenda: Português
Formato: MKV
Tamanho: 3.84 GB | 8.33 GB
Duração: 40 Min./Ep.
Qualidade de Áudio: 10
Qualidade de Vídeo: 10
Servidor Via: Torrent
SINOPSE: Em julho de 1991, a polícia de Milwaukee entrou no apartamento de Jeffrey Dahmer, de 31 anos, e encontrou um verdadeiro show de horrores: um congelador cheio de cabeças humanas, crânios, ossos e outros restos mortais em diferentes etapas de decomposição. Dahmer não demorou para confessar que tinha cometido dezesseis assassinatos em Wisconsin nos quatro anos anteriores, outro em Ohio em 1978, além de atos inimagináveis de necrofilia e canibalismo. A descoberta chocou os Estados Unidos e a comunidade da cidade, onde o assassino cometeu crimes por tanto tempo. Por que Dahmer, condenado pelo abuso sexual de um menor em 1988, conseguiu evitar suspeitas e não foi identificado pela polícia enquanto buscava vítimas na cena gay de Milwaukee, muitas delas negras e de outras minorias? Dividido em três partes, este documentário do diretor Joe Berlinger ("Conversando com um serial killer: Ted Bundy", "Conversando com um serial killer: o Palhaço Assassino"), traz áudios de entrevistas inéditas entre Dahmer e sua equipe de advogados, analisando a mente pervertida do assassino e a responsabilidade policial sob um ponto de vista atual.
Conversando com um Serial Killer: O Canibal de Milwaukee Minissérie Completa Torrent (2022) Dual Áudio 5.1 / Dublado WEB-DL 720p | 1080p – Download

---
:: DUAL ÁUDIO ::
WEB-DL 720p Dual ÁUdio 5.1 (MKV) | 4.48 GB

---
:: LEGENDADO ::