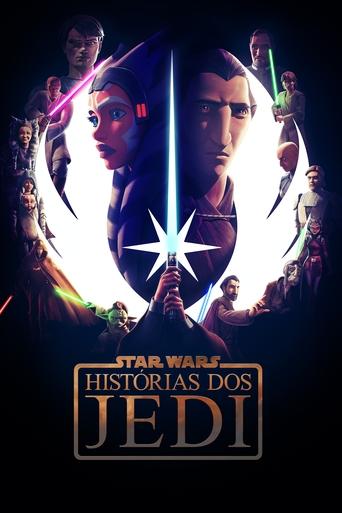 »INFORMAÇÕES«
Título Traduzido: Star Wars: Histórias dos Jedi
Título Original: Star Wars: Tales of the Jedi
IMDb: 8,9/10
Gênero: Animação, Ação, Ficção
Lançamento: 2022
Qualidade: WEB-DL 1080p
Áudio: Português, Inglês
Legenda: Português
Formato: MKV
Tamanho: 1.99 GB | 4.01 GB | 8.58 GB
Duração: 15 Min./Ep.
Qualidade de Áudio: 10
Qualidade de Vídeo: 10
Servidor Via: Torrent
SINOPSE: Histórias sobre os Jedi numa era antes da que conhecemos. Uma jornada pela vida de dois Jedi distintos: Ahsoka Tano e Conde Dookan. Eles serão testados enquanto tomam decisões que determinarão os destinos deles.
Star Wars: Histórias dos Jedi 1ª Temporada Completa Torrent (2022) Dual Áudio 5.1 / Dublado 5.1 WEB-DL 720p | 1080p | 4K – Download

---
:: DUAL ÁUDIO ::
WEB-DL 720p DUal Áudio 5.1 (MKV) | 1.99 GB

---
:: LEGENDADO ::